Posted by Ed Thompson on Monday, October 7, 2013
Manchester City boss Manuel Pellegrini is set to take advantage of new legislation in Guernsey to reduce his UK tax bill. A press release today announced that Pellegrini is one of the first high-profile individuals to seek to use the new Channel Islands tax loop-hole - a move that could see him save up to £500k a year in tax.

The concept of Image Rights was originally established to ensure people in the public eye are able to control the use of their image and receive adequate remuneration for its use. Film stars or top sports stars increasingly wanted to receive payment for use of their image on publicity material and have a say in how their image was used. However, the concept and use of 'Image Rights' has moved-on and has been used as a vehicle for extremely wealthy people to avoid paying tax. Even though few people are likely to want to pay large sums of money to put a photo of Pellegrini on their products, the Image Rights loop-hole can be used to avoid paying a significant amount of tax.
It seems that Pellegrini will ask Manchester City to pay a proportion of his reported £5m annual wages into the new Guernsey company. Although we don't know what percentage Pellegrini plans to earmark for income derived solely from his 'Image', other sports stars have reportedly allocated 20% of their income to their Image. Rather than pay 50% tax on this income, his wages will be paid 'un-taxed' into the new company. As Guernsey does not charge Corporation Tax on these companies if they are held by a non-resident, Pellegrini will be able to pay himself a tax-free 'dividend' from the company.
Interestingly, this arrangement will also generate material savings for Manchester City - salaries paid to Pellegrini's Guernsey vehicle require no National Insurance contributions to be made.
The main benefits of the scheme are outlined on Guernsey solictors Silverman Shirliker's website:
One of the potential advantages of looking to Guernsey for image rights protection is certainly the tax benefits. Guernsey-based companies are endorsing the structuring of royalties for commercial image use through a Guernsey-incorporated company. Any profits or royalties derived from image rights can be paid into the Guernsey company to gain the maximum tax benefits. As long as the individual concerned is not a Guernsey resident, the income will not be subject to income tax, local taxes, inheritance tax and other death taxes, VAT, GST, indirect taxes and capital transfers. Moreover, corporation tax is charged at a rate of zero percent. A direct comparison with the UK demonstrates the extent of the tax savings, where HM Revenue & Customs could claim up to 50 percent as income tax.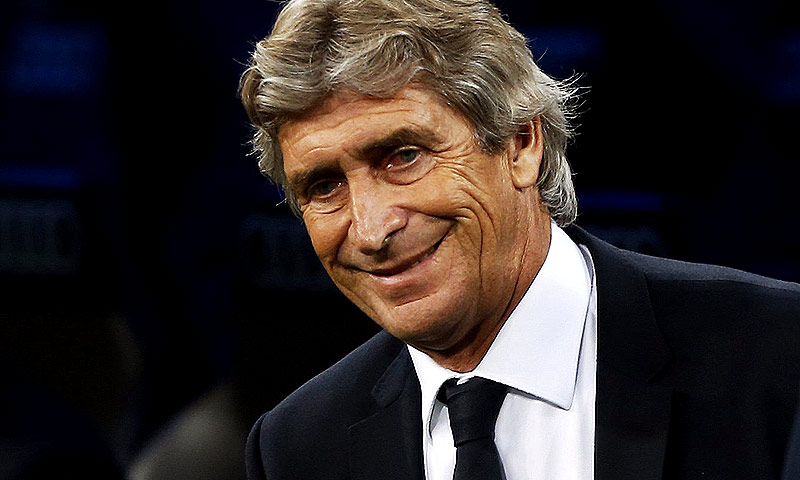 Pellegrini's valuable image
Worryingly for British tax-payers and HMRC, we may see more clubs and other well-paid sports stars trying to avoid paying tax via Guernsey's new Image Rights set-up. Wages are the biggest single drain on club finances and in the drive to balance their books in a post FFP world, we might see others go down this route. Indeed, the Tax advantages are potentially so large for club and employee, that, in future, players and managers may be happy to reduce their nominal salary level in return for a the club paying into their tax-free off-shore Guernsey company.
Clearly, Pellegrini is not seeking to do anything illegal and some will may applaud the ingenuity of his accountant. However, others will argue that there is a moral issue for the Pellegrini and Manchester City to address. Both City and Pellegrini will gain from this arrangement - however some will point out that the nation's schools and hospitals etcwill lose out. Perhaps it is time to question whether football clubs such as Manchester City should be complicit in helping themselves and their employees avoid tax in this way. I should point out that practice isn't materially new and numerous other clubs have also been willing to help their employees in this way (Sol Cambell's claim for unpaid Image Rights payments almost pushed Portsmouth into extinction). However, this loop-hole could be fairly easily be closed if clubs refused to play-ball - very few regular, non-sporting employers would be willing to help tax avoidance via Image Payments. Given the current financial plight of the UK, perhaps the Premier League has a role to play by ensuring member football clubs stop tax avoidance via off-shore Image Rights vehicles.
Further reading:
Ian Cowie of The Telegraph produced this informative piece on the issue and process a few years ago.
blog comments powered by

Disqus